Institute for the Editing of Historical Documents
Apply for the 2018 Institute, to be held in Olympia, Washington
The Institute for the Editing of Historical Documents is an annual five-day workshop for individuals new to historical documentary editing. Experienced documentary editors provide instruction in the principles of their field and insight into the realities of their work. Topics covered include the core tasks of documentary editing—collection and cataloging, selection and digitization, transcription and encoding, annotation and contextualization, proofreading and verification, organization and layout, copyediting and indexing. Attention is also given to broader concerns—planning and budgeting, funding and promotion, book production and web design, teaching and curriculum development, outreach and advocacy. The exact curriculum depends on the needs of the participants.
Admission to the Institute for the Editing of Historical Documents is competitive: participation is normally limited to 18 people. Participants are selected on the basis of their ability to benefit from the training. Applications are welcomed from all newcomers to historical documentary editing, whether they are joining the staff of an existing documentary editing project or launching their own. Criteria for admission include the historical importance of the applicant's project, its feasibility, institutional and financial support for it, progress on it to date, and the applicant's potential to further it. Eligible participants are provided with a travel stipend.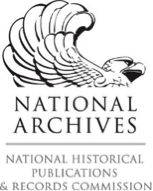 Since its inception in 1972, the Institute for the Editing of Historical Documents has trained more than 500 scholars. These include some 70 individuals who have headed documentary editing projects and uncounted others who have made careers as full-time documentary editors. Graduates also include college and university faculty, graduate students, archivists, librarians, government historians, public historians, and independent scholars.
The Institute for the Editing of Historical Documents is administered by the Association for Documentary Editing under a grant from the National Historical Publications and Records Commission (NHPRC), an affiliate of the National Archives and Records Administration (NARA).
Projects and Project Summaries from 2014 | 2015 | 2016 | Pictures from 2011 | 2012| 2013