The 2015 ADE Career Skills Workshop on Social Media will be held on 17 June from 1:00 to 3:00 p.m. at the Embassy Suites Hotel in Lincoln, Nebraska. For more information, click the links at the foot of this page.
The Association for Documentary Editing has hosted career skills workshops in conjunction with its annual meeting since 2011. The workshops provide opportunities for experienced documentary editors to receive targeted training sure to enhance their professional abilities.
The 2011 ADE Career Skills Workshop on Digitization consisted of two concurrent sessions. The first, taught by Ondine LeBlanc of the Massachusetts Historical Society, was for documentary editors who were working on completed or well advanced print editions and were contemplating mounting existing material online. The second, led by Sydney Bauman and Julia Flanders of the Women Writers Project at Brown University, was for documentary editors working on born digital editions.
The 2012 ADE Career Skills Workshop on Fundraising, run by Claire Holman Thompson of the Center for Nonprofit Excellence, focused on cultivating support in the private sector.
The 2013 ADE Career Skills Workshop on Digital Tools comprised three successive sessions. The first, developed by Cathy Moran Hajo of the Margaret Sanger Papers at New York University, explored the use of social media. The second, arranged by Jennifer Stertzer of the George Washington Papers at the University of Virginia, examined the digitization and enhancement of maps. The third, prepared by Sara Sikes of the Adams Papers at the Massachusetts Historical Society, addressed the design of interactive timelines.
The 2014 ADE Career Skills Workshop on Project Management was led by Steven Hoskins, longtime project director of the American Association for State and Local History's Project Management for History Professionals Program. The workshop focused on defining, planning, organizing, and administering documentary editing projects.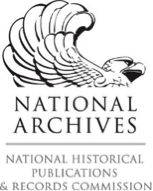 The ADE's career skills workshops are funded in part by the National Historical Publications and Records Commission (NHPRC), an affiliate of the National Archives.
For further information, please e-mail Bob Karachuk, Education Director, Association for Documentary Editing, at ade-educationdir@documentaryediting.org.
2015 Workshop Announcement
2015 Workshop Description
2015 Workshop Registration